The Completed Look of the Build
Teacher Toolbox - The Purpose of this Section
The purpose of this STEM Lab Seek section is to give students experience building the Earthquake Platform to explore the stability of structures. Understanding structure stability is important in Robotics or other disciplines that would require an object to extend, lift and move efficiently. Students will explore the shape of structures and how tall structures overcome gravity. Students will also explore improving their designs through iterations. In robotics, it is important to consistently test a design to what works and what does not in order to make changes as necessary.
Before beginning this STEM Lab, be sure to have batteries charged and ready.
Teacher Tips
Use this image as a point of reference to verify if students constructed the Earthquake Platform correctly and to provide students with a preview of what they are about to build.

Allow students enough time at the end of the class period to note where they left off in their engineering notebooks and clean up their area.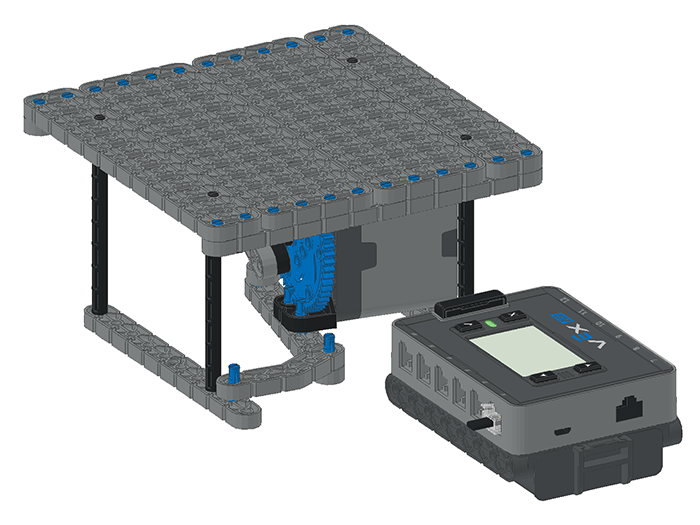 The Earthquake Platform simulates an earthquake for your tower. You will place your tower on top of this platform to test its durability.
Teacher Toolbox
The Seek section of the STEM Lab guides students through building the Earthquake Platform needed for the rest of the lab to explore the concept of structure stability. If you or your students have already built this platform and have gone through the questions on the Exploration page, you can skip down to the Play section of this STEM Lab and continue from there.