The Completed Look of the Build
Teacher Toolbox - The Purpose of this Section
The purpose of this STEM Lab Seek section is to give students experience building the Testbed. Students will use step-by-step instructions to construct the Testbed, and finish by wiring the VEX IQ Sensors. At the end of this section, students will be asked Exploration questions to think about the build and how they might use it.
Before beginning this STEM Lab, be sure to have batteries charged and ready.
Click one of the following links for suggestions on cultivating a positive learning environment (Google Doc/.docx/.pdf)
Teacher Tips
Use this image as a point of reference to verify if students assembled the Testbed correctly. The build takes approximately 35 minutes to complete.

Allow students enough time at the end of the class period to note where they left off in their engineering notebooks and clean up their area.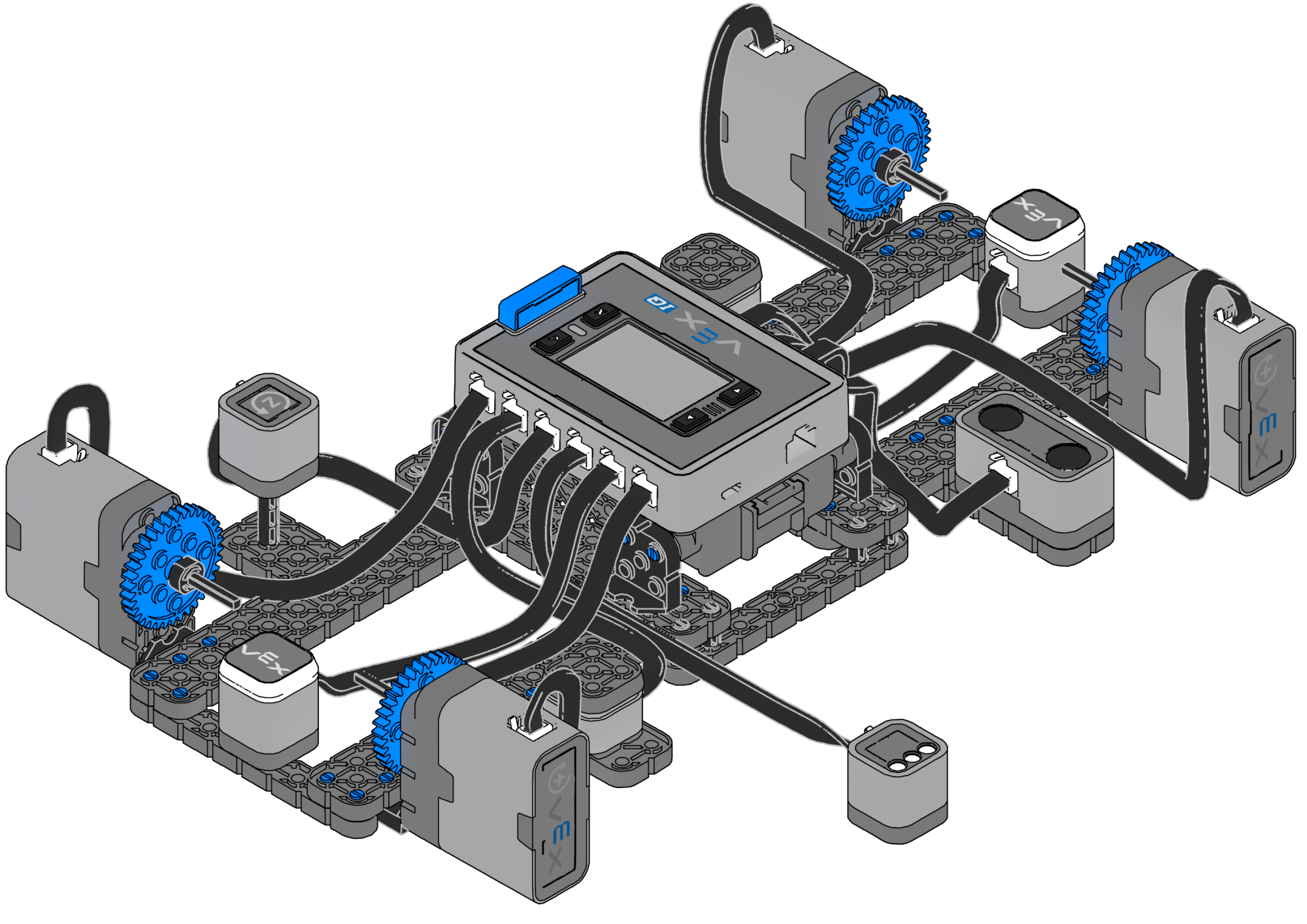 The Testbed build will be used for investigating the VEX IQ Sensors.
Teacher Toolbox
The Seek section of the STEM Lab guides students through building the robot needed for the rest of the lab. If you or your students have already built the Testbed, you can skip down to the Play section and continue from there.