Teacher Toolbox - The Purpose of this Section
The purpose of this STEM Lab Seek section is to give students experience building the Clawbot. Students will use step-by-step instructions to construct the robot, and finish by configuring the Smart Sensors. At the end of this section, students will be asked Exploration questions to think about the build and how they might use it.
Before beginning this STEM Lab, be sure to have batteries charged and ready.
Click here (Google / .docx / .pdf) for suggestions on cultivating a positive learning environment.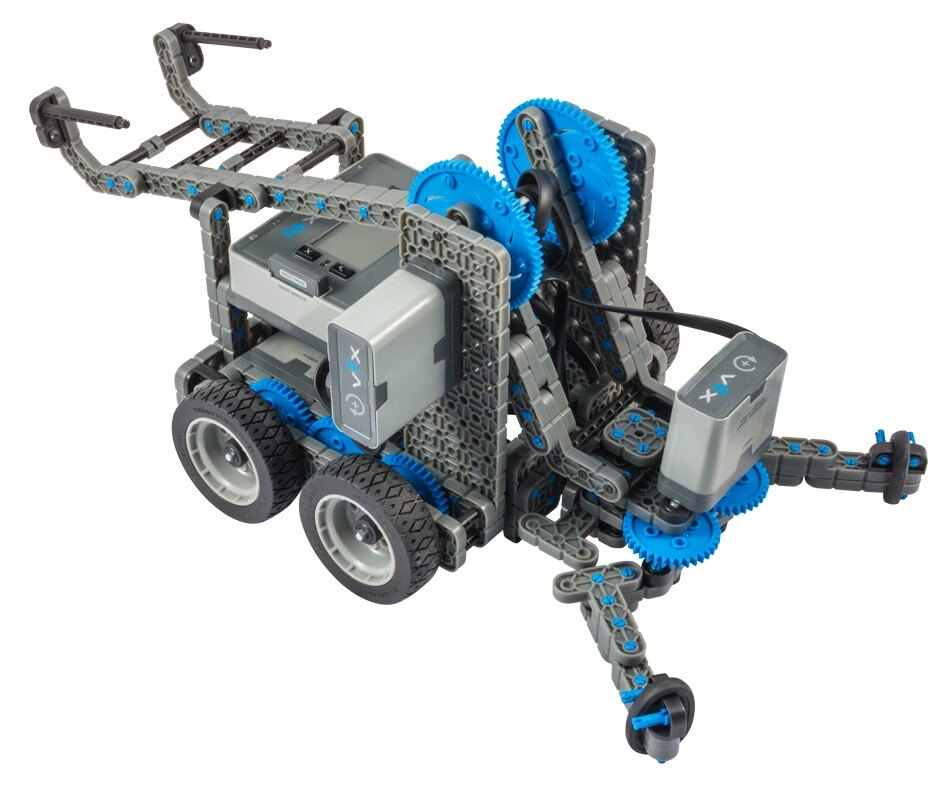 This robot is designed so that it can be built quickly and drive around either autonomously or with the Controller in a short amount of time.
Teacher Tips
Use this image as a point of reference to verify if students completed the build of the Clawbot correctly and to provide students with a preview of what they are about to build.

If the build instructions are followed, and students are divided into teams of five, it will take approximately 60-80 minutes to build the Clawbot IQ.

Allow students enough time at the end of the class period to note where they left off in their engineering notebooks and clean up their area.
Teacher Toolbox
The Seek section of the STEM Lab guides students through building the robot needed for the rest of the lab. If you or your students have already built this robot and have gone through the questions on the Exploration page, you can skip down to the Play section of this STEM Lab and continue from there.