Strike Challenge - Text-based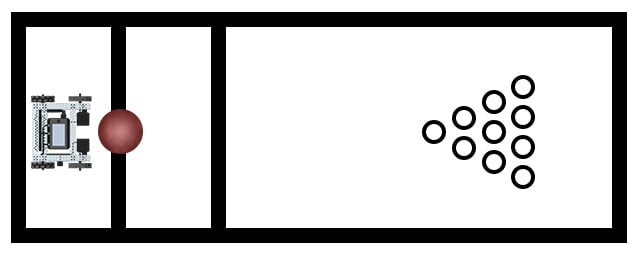 Strike Challenge
In this challenge, you will program your robot to transfer energy to a ball as you compete in bowling!
Challenge rules:
The robot must begin in the Robot Start Zone.

The ball must begin anywhere on the Ball Placement Line.

The robot can only be touching the ball when the ball is:

On the ball placement line

In the collision zone

Each game consists of 10 frames and follows standard bowling rules.

The person or team with the most points at the end of the 10 frames wins!

Have fun!