Teacher Resources
Welcome to the VEX EXP Teacher Portal! Here you will find resources to support you as you prepare to teach with VEX EXP STEM Labs in your setting.
VEX EXP STEM Labs harness the motivation and excitement of robotics competitions in a classroom setting, enabling students to engage in the engineering design process and learn collaboratively through fun and engaging challenges.
View the video to the right to learn more about the structure of VEX EXP STEM Labs as you prepare to teach with VEX EXP.
---
Building Your First Robot
Follow along with this video to build an EXP BaseBot. This will provide you with helpful tips and information beyond the build instructions while you build your first robot.
You can also share this with your students if they need additional assistance while building.
Planning and Implementation
As you prepare to teach with VEX EXP, the following resources are provided to help you see how EXP STEM Labs can fit into your existing STEM curriculum, so you can plan effectively for your classroom needs.
Cumulative Pacing Guide
Check out our recommendations for pacing instruction based on the school calendar, the classroom schedule, student learning needs, and combining VEX EXP with VEXcode VR activities.
Cumulative Pacing Guide
Standards Alignment
VEX EXP STEM Lab Units align with Computer Science Teachers Association (CSTA), International Society for Technology in Education (ISTE), and Common Core Math and ELA standards. View the following sheets to see where and how these standards are reached in the Units.
Content Standards
Where & How Standards Are Met
Master Materials List
Here is a list containing everything you need to implement this EXP STEM Lab Unit into your school or classroom.
Master Materials List
STEM Lab Unit Teacher Portals
Each STEM Lab Unit contains its own Teacher Portal with resources and teacher tools specific to that Unit. Select a Unit below to learn more about the Unit game and how to teach confidently and creatively with VEX EXP.
Team Freeze Tag
Image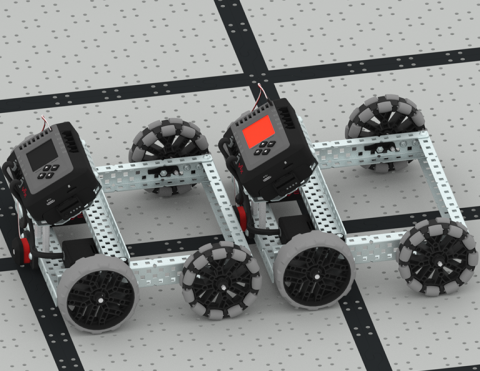 In this Unit, you will drive your robot using the Controller, choose wheels, and add a Bumper Switch to compete in the Team Freeze Tag competition!
Castle Crasher
Image
In this Unit, you will explore how to use the Optical and Distance sensors to seek, crash, and clear Buckyball 'castles' to score points in the Castle Crasher competition!
Treasure Hunt
Image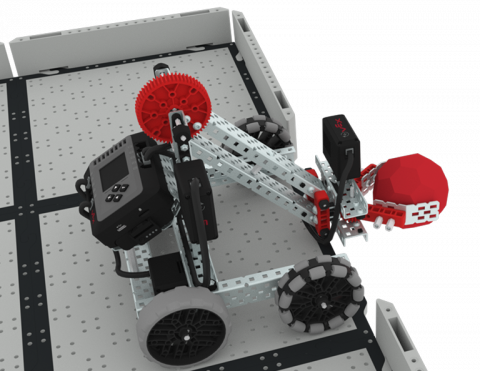 In this Unit, you will build and code the Clawbot with the Optical Sensor to recognize and collect red Buckyballs to compete in the Treasure Hunt competition!