Challenge
In this challenge, you will use the information learned during this Lab to identify the pinch points on the Workcell.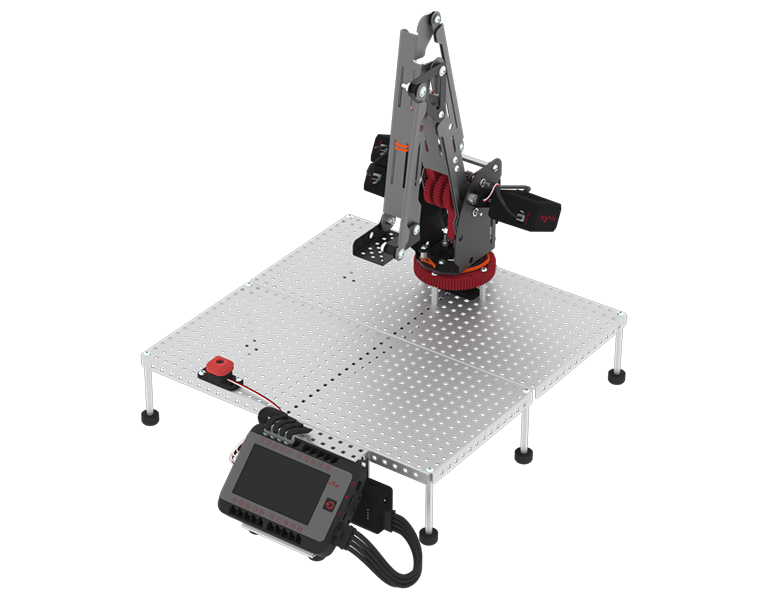 Follow these steps to complete the Lab 2 Rethink Challenge:
Sketch the image of the Workcell in your Engineering Notebook.
Manually move the Workcell to determine the potential pinch points.

Remove the Mastering Jig before manually moving the Workcell.

Record these pinch points in your Engineering Notebook by circling or highlighting them.