Lesson 1: Mini Challenge
For this mini challenge, the VR Robot will use the Pen tool to draw two squares of different sizes on the Art Canvas Playground!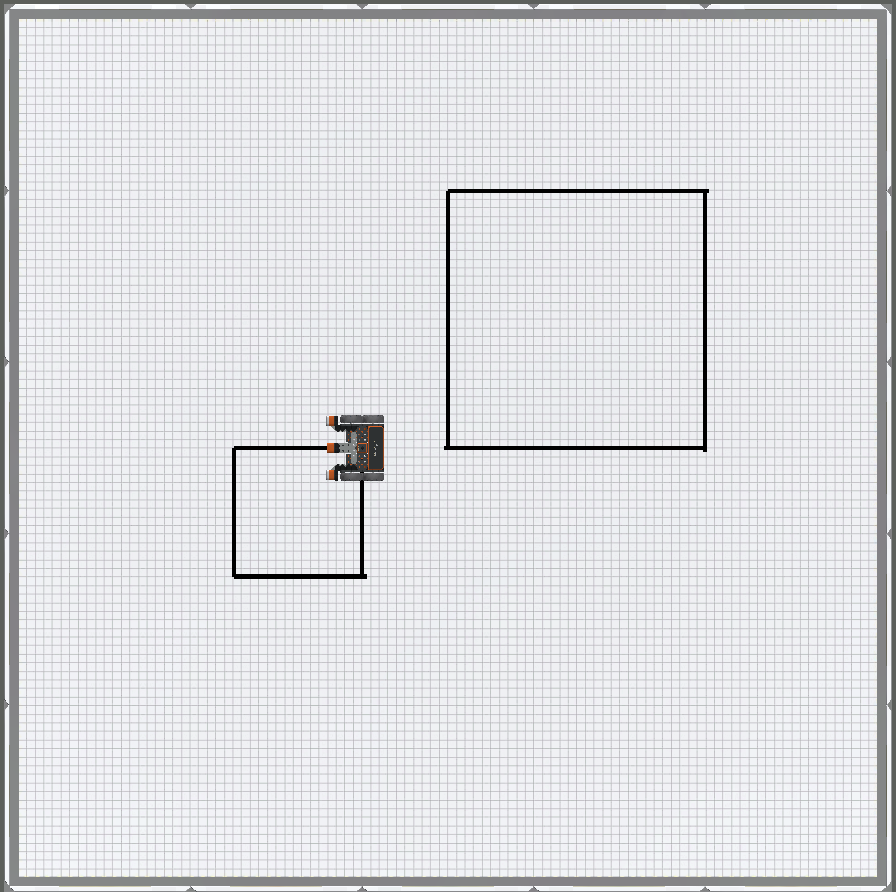 Follow these steps to complete the mini challenge:
Watch the solution video to see how the VR Robot should move in order to complete the mini challenge.



Your browser does not support the video tag.
The square on the right should be 600 by 600 millimeters (mm), and the smaller square on the left should be 300 by 300 millimeters (mm).
The squares should not be touching each other, so the Pen tool will need to be picked up after drawing the first square and then placed back down.
Create this project by adding or removing the necessary blocks to the Unit3Lesson1 project.
Start the project to test it.
If the project does not run as intended, edit the code and try again. Continue this process until the mini challenge is complete.
Once the VR Robot successfully draws the two squares, save the project.
Congratulations! You solved the mini challenge!