Lesson 2: Opening an Example and Running Your First Project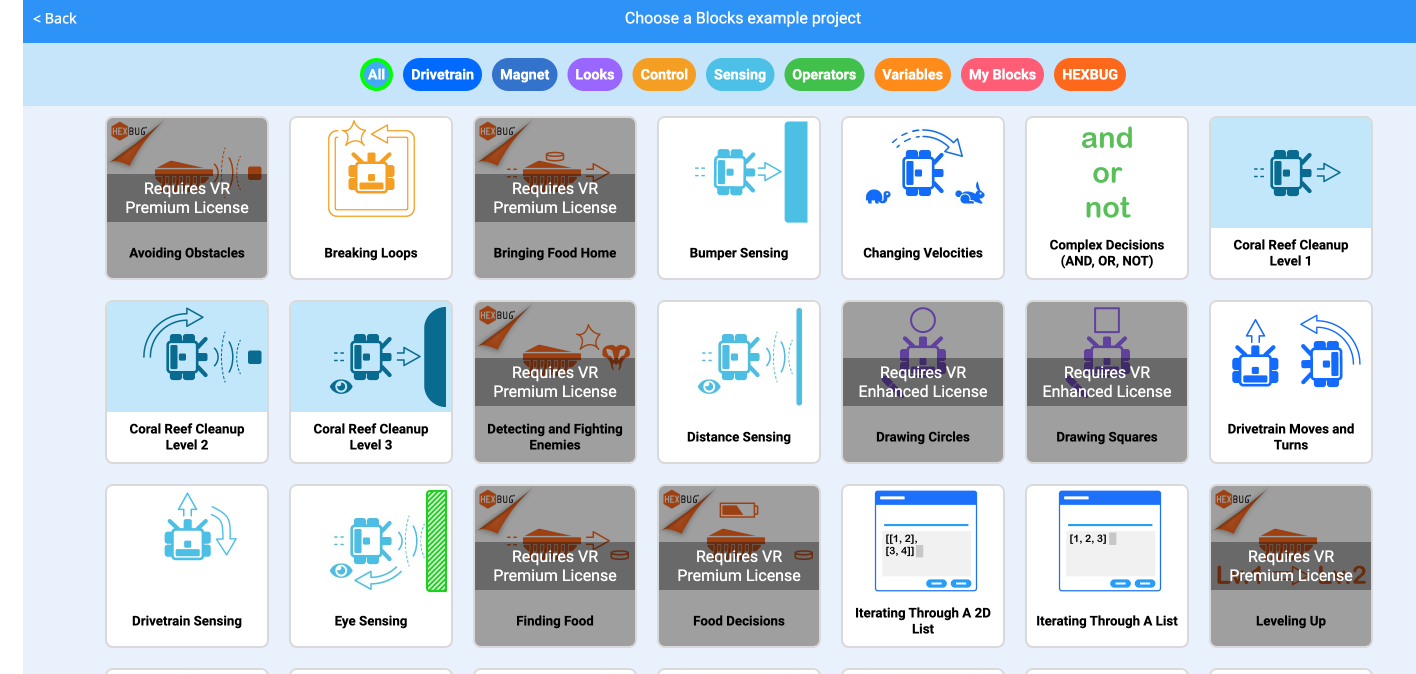 Now it is time to get started with VEXcode VR and a VR Robot. With VEXcode VR, you can program a VR Robot to do many things. This lesson will use tutorial videos to show you how to get started programming with VEXcode VR.
Learning Outcomes
Identify how to open an example project.
Identify how to load, rename, and save a project.
Identify how to move, remove, and delete blocks.
---
Begin by watching the Getting Started Tutorial video:
The Getting Started tutorial video will show you how to add blocks, how to open an example project, and how to save a project. To learn more about moving and removing VEXcode VR blocks, watch the following tutorial video:
In VEXcode VR, all projects begin with a default name of "VEXcode Project". Watch the following tutorial video to see how to rename and save a project: